PROGRAM
Matters/Mind by Alexis C. Lamb

the season of Big rain (Mbura ya Njahĩ) by Nyokabi Kariũki

Wógligleya (Tȟuŋkášila Čečiyelo) by Kite in collaboration with Santee Witt**

Intermission

Etude 1 by Tigran Hamasyan, arr. Peter Martin

Double Drum Dutch by Ayanna Woods*

Situtations by Machado Mijiga**
**- Written for Third Coast Percussion's Currents Creative Partnership, made possible by the DEW Foundation, the Sargent Family Foundation, and Louise K. Smith. World Premiere.
*- World Premiere
This concert is generously supported by Sidney K. Robinson.

Third Coast Percussion's Currents program is made possible by generous support from the DEW Foundation, the Elizabeth F Cheney Foundation, the Sargent Family Foundation, and Louise K. Smith.
Third Coast Percussion's programs are supported by The MacArthur Funds for Arts and Culture at Prince Charitable Trust, The Illinois Arts Council Agency, the City of Chicago Department of Cultural Affairs and Special Events, the Aaron Copland Fund for Music, the Amphion Foundation, the Gaylord and Dorothy Donnelley Foundation, and the Alice M. Ditson Fund at Columbia University.
Third Coast Percussion acknowledges support from the Illinois Arts Council Agency.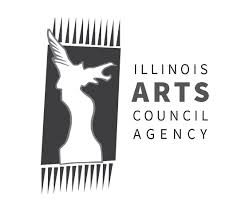 ---
PROGRAM NOTES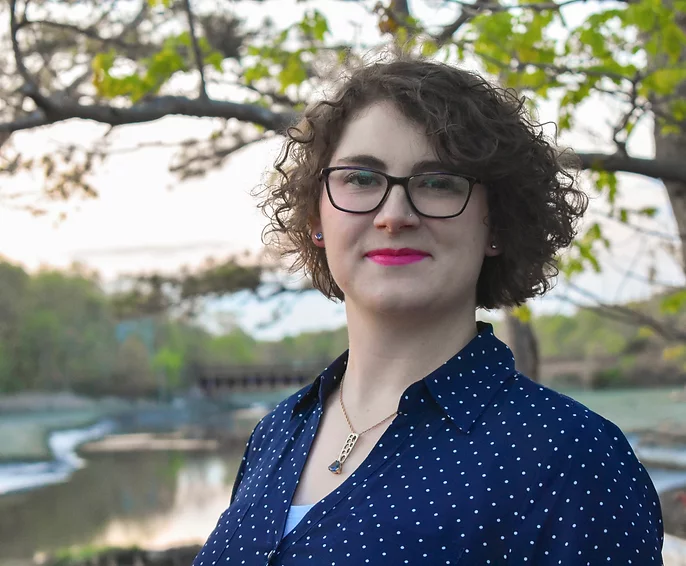 Alexis C. Lamb (b. 1993) is a composer, percussionist, and educator whose work seeks to cultivate a connectedness to natural, historical, and societal relationships. Her recent
commissions and collaborations include Third Coast Percussion, Albany (NY) Symphony, Aizuri
Quartet, Opera Omaha, Contemporaneous, and Vera Quartet. She is currently pursuing a Doctorate of Musical Arts at the University of Michigan and has previously earned degrees from the Yale School of Music and Northern Illinois University. Lamb's compositions can be found on Innova Recordings, National Sawdust Tracks, and Evan Chapman's self-published record, Caustics. Her works are self-published and available at https://alexislamb.com/ .
"Do you ever feel like your mind overthinks and gets in the way of what truly matters?
…Yes, I do too."

– Alexis C. Lamb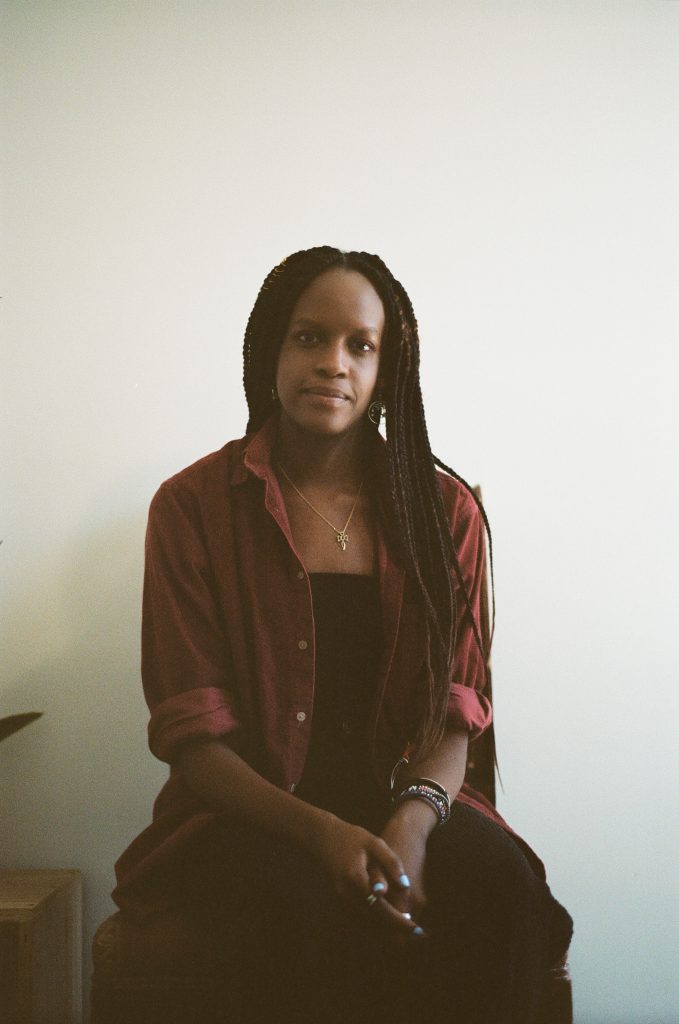 Nyokabi Kariũki (b. 1998) is a Kenyan composer based between Nairobi and New York. Illuminated by musical sensibilities from her African upbringing and training in Western classical contexts, Nyokabi shares a unique and affecting artistic voice spanning across various genres — from experimental & classical contemporary to sound art and explorations into (East) African musical traditions. Her debut EP, 'peace places: kenyan memories' (SA Recordings) was marked as one of Bandcamp's Best Albums of Winter 2022 and The Guardian's 'Contemporary Album of the Month', with additional praise from Resident Advisor, Pitchfork, and more. Her other works have been experienced in various contexts around the world, from audio art festivals — including the Hearsay International Audio Festival and the LUCIA Festival in Italy — to performances by award-winning ensembles like Brooklyn Youth Chorus Men's Ensemble and Third Coast Percussion. Additionally, she has received commissions from Heartland Marimba, Arcis Saxophon Quartet, and more. Nyokabi's sonic imagination is ever-evolving, reflecting a love for experimentation, inquiry, as well as a commitment to the preservation of African thought, language and stories.
"I never hesitate to look for guidance and inspiration for my pieces in home, Kenya. My ethnic group, the Kikuyu, are farmers, and seasons are based on planting and harvest. The season of 'big rain' is known as Mbura ya Njahi, which refers to the rain that comes that allows the beans to grow (usually from April to July). When writing the piece, I found myself thinking of the sound of the tapping of rain on the roof of our home in Kirinyaga, where my father and his sisters grew up. It is one of my most favourite, most peaceful places to be."

–Nyokabi Kariũki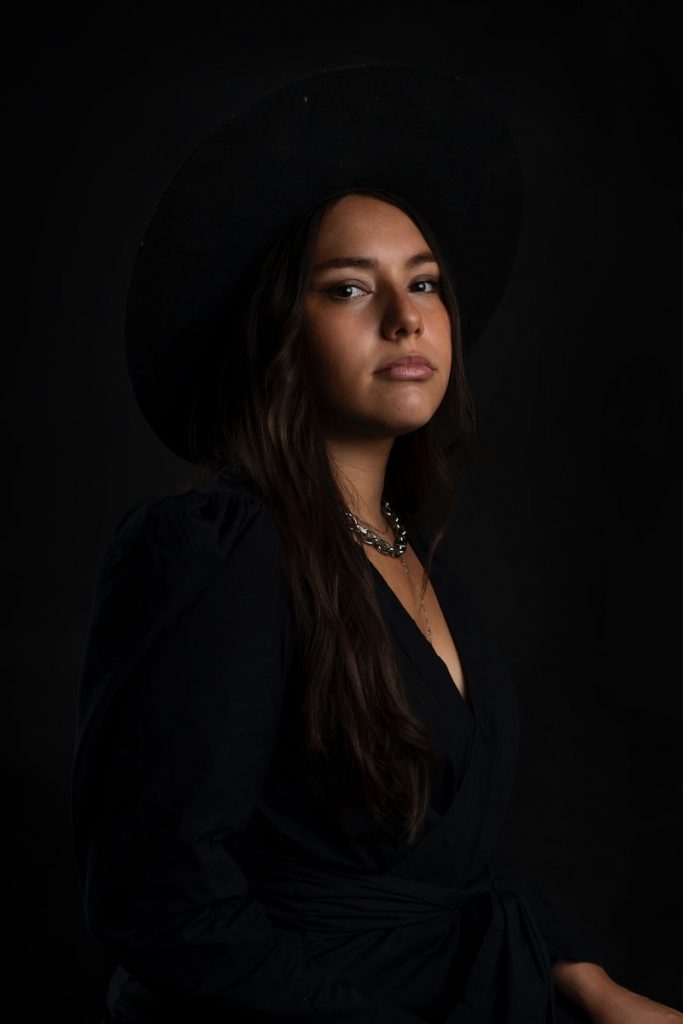 Kite aka Suzanne Kite is an Oglála Lakȟóta performance artist, visual artist, and composer raised in Southern California, with a BFA from CalArts in music composition, an MFA from Bard College's Milton Avery Graduate School, and is a PhD candidate at Concordia University. Kite's scholarship and practice highlights contemporary Lakota epistemologies through research-creation, computational media, and performance. Recently, Kite has been developing a body interface for movement performances, carbon fibre sculptures, immersive video and sound installations, as well as co-running the experimental electronic imprint, Unheard Records. For the inaugural 2019 Toronto Art Biennial, Kite, with Althea Thauberger, produced an installation, Call to Arms, which features audio and video recordings of their rehearsals with Her Majesty's Canadian Ship (HMCS) York, which also consisted of a live performance with the conch shell sextet, who played the four musical scores composed by Kite. Kite has also published in several journals and magazines, including in The Journal of Design and Science (MIT Press), where the award winning article, "Making Kin with Machines," co-authored with Jason Lewis, Noelani Arista, and Archer Pechawis, was featured. Currently, she is a 2019 Pierre Elliott Trudeau Foundation Scholar, a 2020 Tulsa Artist Fellow, and a 2020 Women at Sundance x Adobe Fellow.
"Using Lakota women's geometries in a design methodology developed by Sadie Red Wing, Kite collaborated with the members of Third Coast Percussion to allow each performer to tell a separate story through the designs. The four performers will follow separate pathways on the visual score, meeting in the center with singer Santee Witt, singing his own composition simultaneously. This performance explores Native American Church music, Lakota ways of creating new knowledge, and experimental composition practices."

– Kite
Armenian-born, Los Angeles-raised pianist and composer Tigran Hamasyan is one of the 21st century's true slipstream musicians. His work crosses boundaries between jazz, crossover classical, electronic, Baroque dance, vocal, and Armenian folk musics atop electronic backdrops and hip-hop beats. Hamasyan was born in 1987 in Gyumri, Armenia. He began playing the family's piano at three and was enrolled in music school at six. His jazz tastes early on were informed by Miles Davis's fusion period, and then around the age of 10 his family moved to Yerevan and he came to discover the classic jazz songbook under the aegis of his teacher Vahag Hayrapetyan. Tigran found himself part of the festivities at the Yerevan Second International Jazz Festival in 2000 and, when he was 16, his family immigrated to Los Angeles. Tigran stayed in high school for two months before gaining entrance to the University of Southern California, which he attended for two years. As a teen, he would go on just a few years later to win a number of contests including the 2003 Montreux Jazz Festival and the grand prize at the prestigious 2006 Thelonious Monk Jazz Piano Competition.
Etude No. 1 was composed as a solo piano work and is from Tigran's album An Ancient Observer,
released March 2017 on Nonesuch records, featuring compositions written over the previous four years. Some pieces including Etude no. 1 were through-composed, while others offered less-formal frameworks, leaving space for improvisation. Well known as a jazz pianist, Tigran has also become increasingly regarded as a composer in his eight albums recorded as the sole leader. "I have been composing since I was 9 and composing is a huge part of my daily life and all the records I did from World Passion to An Ancient Observer," he says. "For me creating a beautiful melody is very important and is the basis, but what you will do with that melody, considering the age of folk music creation is over, is the most important task."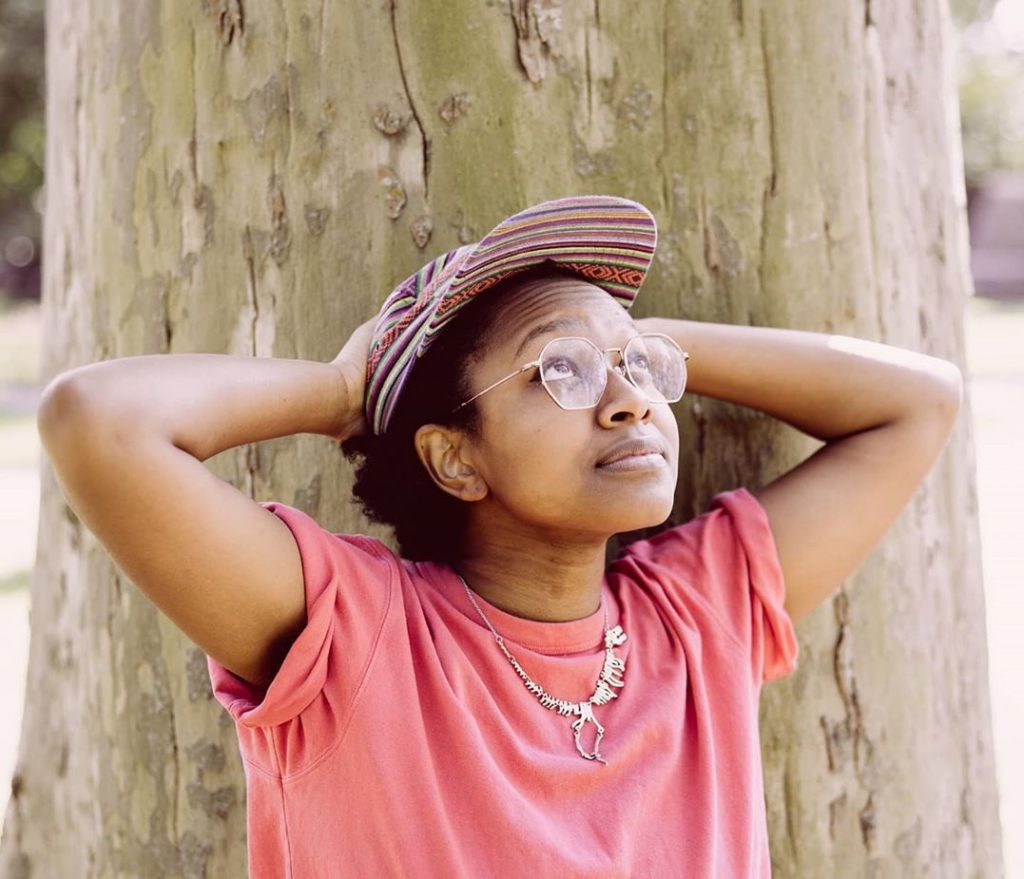 Ayanna Woods is a Grammy-nominated performer, composer and bandleader from Chicago. Her music explores the spaces between acoustic and electronic, traditional and esoteric, wildly improvisational and mathematically rigorous. A collaborator across genres and forms, her work spans new music, theater, film scoring, arranging, songwriting, and improvisation. She earned her B.A. in music from Yale University.
Woods has been commissioned by Third Coast Percussion, Chanticleer, The Crossing, the Percussive Arts Society, Manual Cinema, Lorelei ensemble, the Chicago Children's Choir, Boston Children's Choir, and Chicago Chamber Choir.
In 2018, she originated her role as a vocalist in Place,a new oratorio about gentrification and displacement co-conceived by Pulitzer finalist Ted Hearne, director Patricia McGregor and poet/librettist Saul Williams.
Her music appears in a range of film and theater projects. Two of her songs are featured in the Emmy-nominated web series Brown Girls. In 2017, she and her sister Jamila Woods co-composed the score for No Blue Memories: The Life of Gwendolyn Brooks, a live film created by writers Eve Ewing, Nate Marshall, and Emmy-winning performance collective Manual Cinema. She continues to tour the U.S. and Canada with Manual Cinemaas a bassist and music director.
As a gigging musician, she is a sought-after bassist and improvisor. She toured the west coast and performed at Pitchfork Music Festival in 2019 as bassist for TASHA. She's currently recording a debut album with her own band, Yadda Yadda.
Woods is a recipient of Third Coast Percussion's 2017 Currents Creative Partnership, a 2017 3Arts Make A Wave grant, and a 2020 DCASE Individual Artist Program grant.
"I was inspired by the way drumline tom melodies scramble from place to place, the way kids play together on a playground. Like the best hand-clapping games, there's a feeling of being chaotic and very coordinated at the same time. The patterns grow and grow until they get too unwieldy; they burst and have to become something else!"

– Ayanna Woods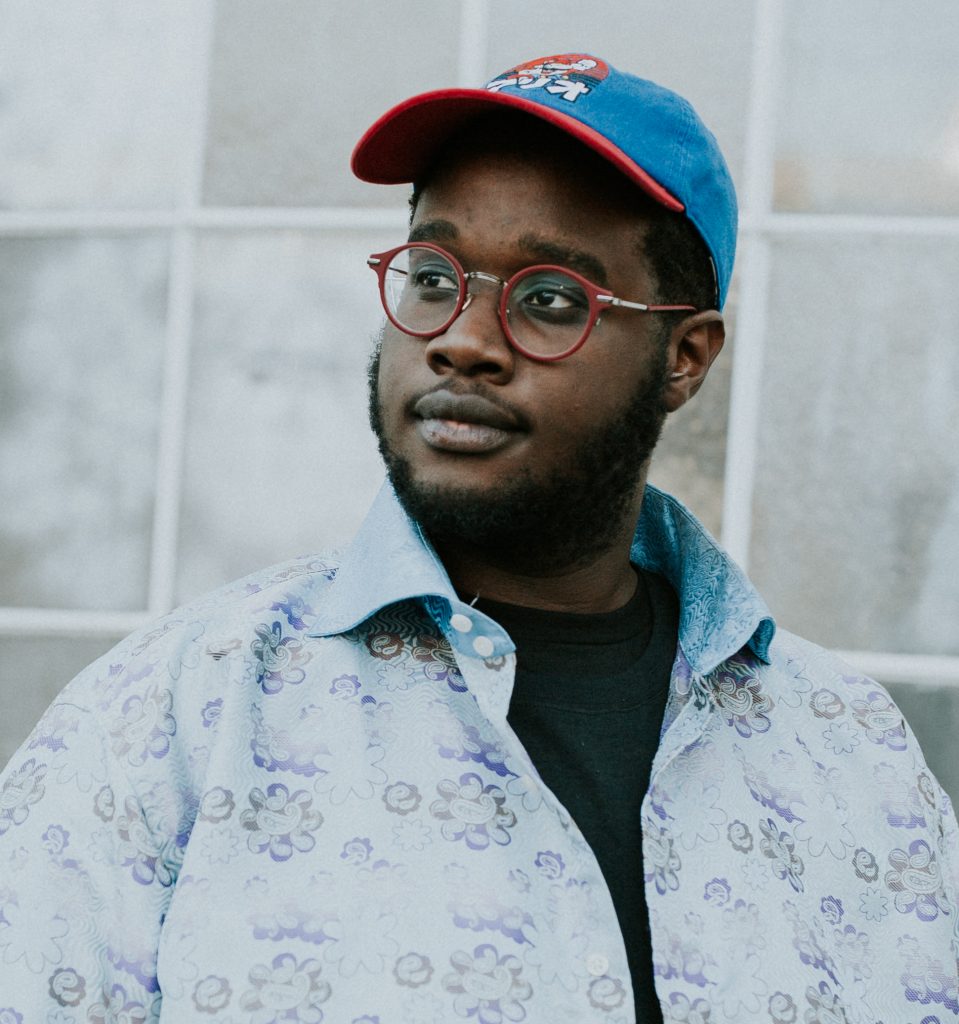 Hailing from Portland, Oregon, multi-instrumentalist Machado Mijiga spins his creative web across denizens of genres, idioms, and formats to forge diverse soundscapes that encapsulate his core artistic identity. With an ever-changing vision chasing creative horizons, Mijiga seeks to bond mind to the ears with every sonic endeavor.